Alice in Zombieland by Gena Showalter
My rating: 3 of 5 stars
I am going to be completely honest with this review. That isn't to say that I'm not always honest with my reviews, I'm just saying that to give everyone a heads up.
WARNING: THIS REVIEW WILL CONTAIN SPOILERS
It is my great pleasure to say that I was able to interview Gena Showalter for one of her newest novels, Firstlife, which, in my opinion, was absolute genius. So of course, when I did my digging into Showalter's other novels, I came upon this little gem. I thought to myself, I like classic novels like "Alice in Wonderland," and I like certain zombie books. Not sure how she's going to combine the two but wow, if we are introduced to a world of magic underneath the city streets of Victorian England where the zombies are Wonderland's villains, this is going to be an interesting novel!
I am incredibly sad to say, that is NOT what Alice in Zombieland is about. Let this serve as a warning to those out there who thought as I did: VERY LITTLE IN THIS BOOK RELATES TO ALICE IN WONDERLAND.
Getting that out of the way, it should also be known that I did really like the book! It was just not what I was expecting.
Alice was a very well-rounded character who felt very real in all aspects but a few, and there are very few characters who are completely well-rounded and real. Showalter did an excellent job of painting a grief-stricken girl who was just trying to survive. She'd succeeded where other authors have failed many times in making me actually (on a certain level) experience what Alice must have experienced after the deaths of her family members. The thoughts that were written down on the pages just made me really believe that Ali was broken.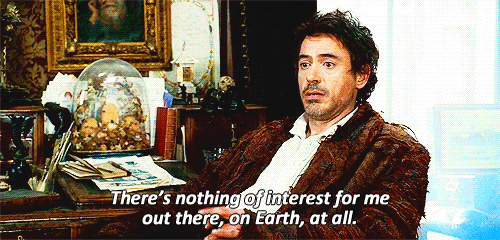 The sad part was that she wasn't a perfect character. She didn't have quite enough of a character arc to make me think she'd gone anywhere (for instance, she's very closed off in the beginning, doesn't want to grieve, and her grandparents think it's unhealthy, but the only payoff we get for this in the end is her deciding to date the hot guy). And, though I've heard plenty of people saying otherwise, her friendship with Kat was completely unbelievable to me. Maybe I just didn't quite get into the mind of Alice but I can't imagine possibly liking Kathryn after five minutes, and yet the two become instant best friends. So much so that after–what? a few WEEKS?–a very short period of time, Ali is willing to throw down for her. That was hard for me to believe.
The story itself was incredibly engaging and (bravo, again, Ms. Showalter) the book was a total page-turner. I could hardly set it down! The unique aspects of it are where the three stars come from. I haven't read much of Showalter's works (though I'm about to make a habit of it) but from what I've seen so far, the woman has an imagination! But like I said, the variation from the original Alice in Wonderland really annoyed me, since the book was Wonderland themed.
I mean, come on. Call me crazy, but if you're going to name your book Alice in Zombieland, please at least involve the Cheshire Cat. The "Kitty Kat" nickname wasn't lost on me, but still not a close enough allusion to warrant the book's title.
One of the best things the book had going for it? A sizzling, steal-your-breath away romance. (view spoiler)[Literally, the first time they meet, they end up making out. A lot. In the school hallway. The logistics of it are complicated, but it happens! (hide spoiler)]Cole was absolutely swoon-worthy. The ultimate bad boy. And if you've read my reviews before, you know I'm a fan of the baddest boys. The only thing about Cole that annoyed me was the fact that he had violet eyes. Yes, there is a possibility that violet eyes can exist (though it is supposedly a genetic mutation and disease) but to have the protagonist's love interest have them was a bit out there. I'm hoping that in Through the Zombie Glass some explanation for his eyes is given. As of right now, it's just said that, "Well, he was just born with purple eyes."
Back to the romance? If you insist.
Ali and Cole are complicated, mostly on Ali's end, which is a switch from the usual bad-book-love-scheme. Usually the sweet girl chases after the bad boy and the bad boy rejects the sweet girl for a long while until he saves her or something and we find out that he'd secretly loved her all along. In this novel, it's pretty obvious that Cole is attracted to her from the beginning. This time, it's the sweet girl that isn't sure if she wants the relationship with the bad boy.
All in all, Alice in Zombieland was a good read, but it did only deserve 3 stars. My number one complaint is that I went in expecting to read about the Cheshire Cat clawing into the undead when instead all I got is a couple references to a white rabbit cloud and (would you look at that?) the protagonist's name is Alice.
The predictability level was medium, not much language (if any) in the book, and no graphic sexual scenes.
Yes, it only deserved 3 stars, but I'll be reading the next one anyway. What can I say? I'm a book addict, and Gena Showalter's novels have become my newest addiction.
I'll let you know how the rest of the series is!
Later, babes!
What's on your bookshelf?